East Africa is leading the African continent as the fastest growing region. With an annual average growth rate of 6.7 per cent between 2013 and 2017, its growth was more than double that of the African average, as it races ahead of its African peers. Kenya is regarded the hub of East Africa, as one of the 11 countries on the continent that account for roughly 80 percent of total wealth and consumer spending (Signe, 2018).
An analysis of Africa's consumer market potential (Trends, drivers, opportunities, and strategies) revealed that "the volume of consumer spending in Kenya is already the largest in the East African region, and several trends point to enormous potential for continued growth in the immediate future. First, the East African region, and Kenya in particular, has seen some of the most impressive improvement in transit infrastructures in all of Africa in recent years. Kenya's Vision 2030 lists distribution as a "strategic sector" to target and, recognizing the centrality of the distribution sector in driving regional growth, the governments of East Africa have worked to harmonize their customs and tax regulations and to encourage the movement of goods across borders."
With such exciting opportunity and growth potential , this feature covers Gilbarco Veeder-Root's sole distributor in East Africa for Kenya, Uganda, Burundi, Rwanda and South Sudan; Unicorn Sales and Services.
About Unicorn:

Unicorn Sales and Services was established in 1990 in Nairobi, Kenya. After realising tremendous success in Kenya, they expanded their footprint in 2001 to include offices in Kampala, Uganda and, three years later, opened their office in Kigali, Rwanda. Their business model includes the sale, distribution, supply, repair and maintenance of a wide range of petroleum transferring, metering and dispensing equipment in East Africa.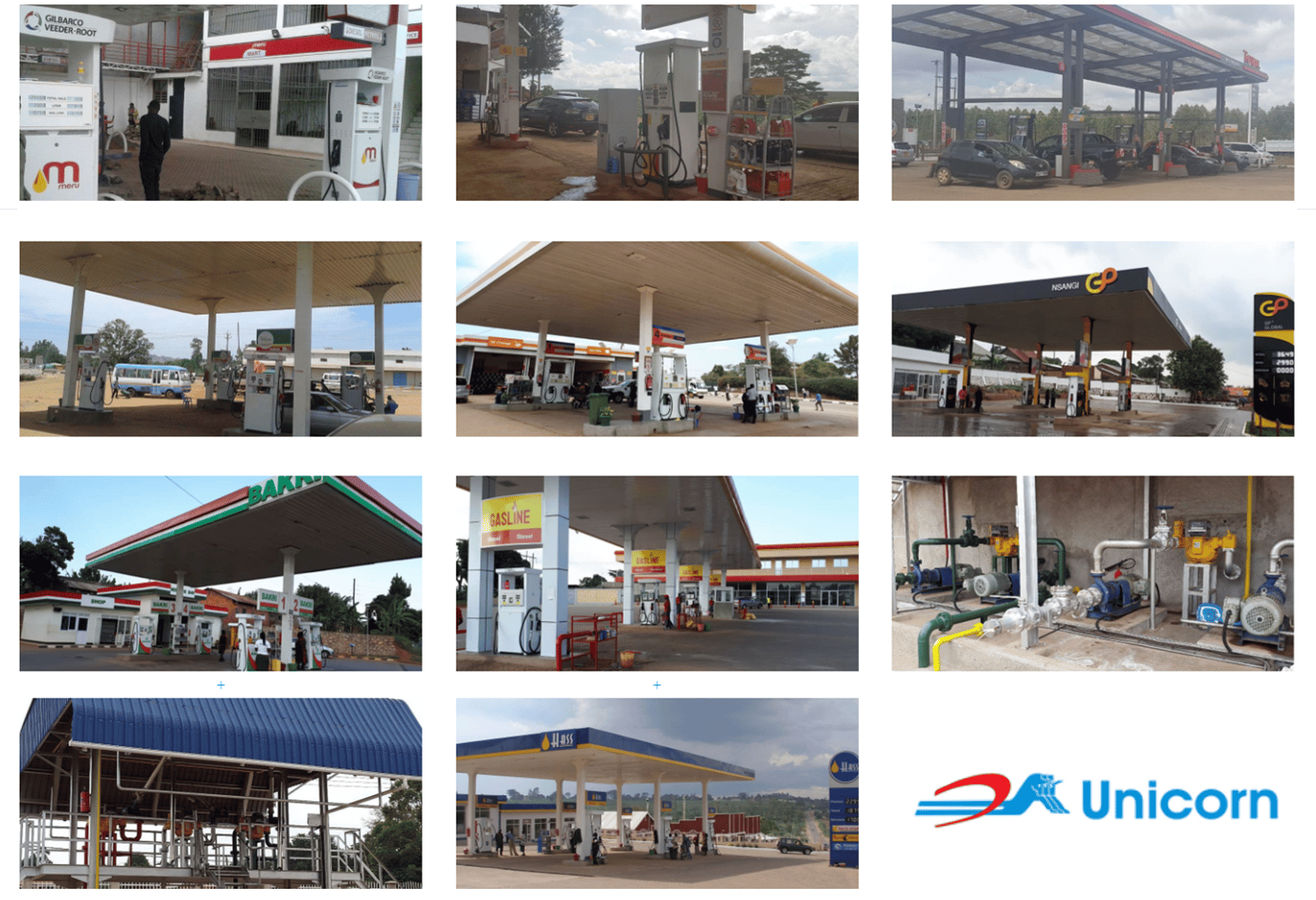 Unicorn's media library boasts several installations in Kenya and Uganda (unicorn.co.ug)

Their vast customer base, which includes multinational petroleum companies, oil marketing companies and independent retailers, benefits from Unicorn's 'Total Solutions' which consists of a complete line of petroleum products and services that "provide customers with the world's best point-of-sale, fueling and software solutions". As a member of Petroleum Equipment Institute (PEI) and the Industrial Equipment Wholesalers Industry, Unicorn's operation boats 20 employees in three countries, as they continue to invest in Africa's growth, opportunity and talent, as evidenced in their comprehensive employee development and succession programs.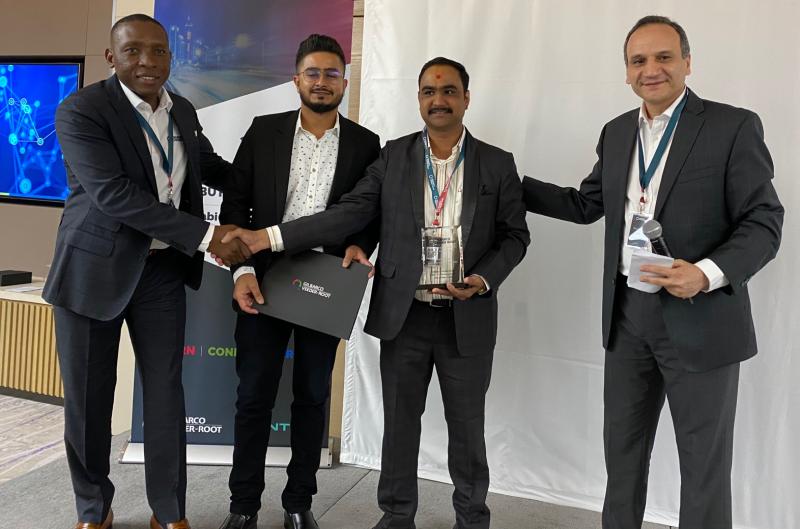 Outstanding Red Jacket Sales Award:
At the Gilbarco Veeder-Root Middle East and Africa Distributors Conference 2020, Unicorn Sales and Services Uganda won the Outstanding Red Jacket Sales Award for achieving outstanding year-on-year revenue growth for Red Jacket STP sales in 2019 in Sub- Saharan Africa.
"Unicorn Sales and Service Lts is widely regarded as one of the leading solutions providers in the East African market, and we feel they are an organization that matches the ambitions [...] of Gilbarco Veeder-Root in their activities" said Jabu Banda, GM Retail Forecourts SSA upon the renewal of the distribution agreement between Unicorn and Gilbarco Veeder-Root in 2018.
"Building better business" is exactly what Unicorn achieves, through solutions and services that represent their values and continuous to set the standard in East Africa.


Unicorn Contact Information:

+254 20 8003936

sales@unicorn.co.ke

https://www.facebook.com/Unicorn-Sales-and-Services/
Unicorn Sales and Services' Kenyan Head Office is located at Kundan Singh Road | Off Baba Dogo Road | Ruaraka | Kenya. Please visit www.unicorn.co.ug for contact details in Uganda and Rwanda.