Our distribution network across the Middle East and Africa covers more than 50 countries, and represents all that Gilbarco Veeder-Root has stood for since 1865, manufacturing the world's leading fueling and convenience store equipment and technology and ensuring that these reach our end-customers. Our Channel Partner in Nigeria, Smartflow Technologies, enables data-driven, efficient operations to their customers through their remote fuel monitoring, data analysis and visualisation solutions.
A key regional player in West Africa, Nigeria accounts for about half of West Africa's population with approximately 202 million people and one of the largest populations of youth in the world.
This feature focuses on Smartflow Technologies Limited, known as Smartflow, our distributor in Lagos, Nigeria.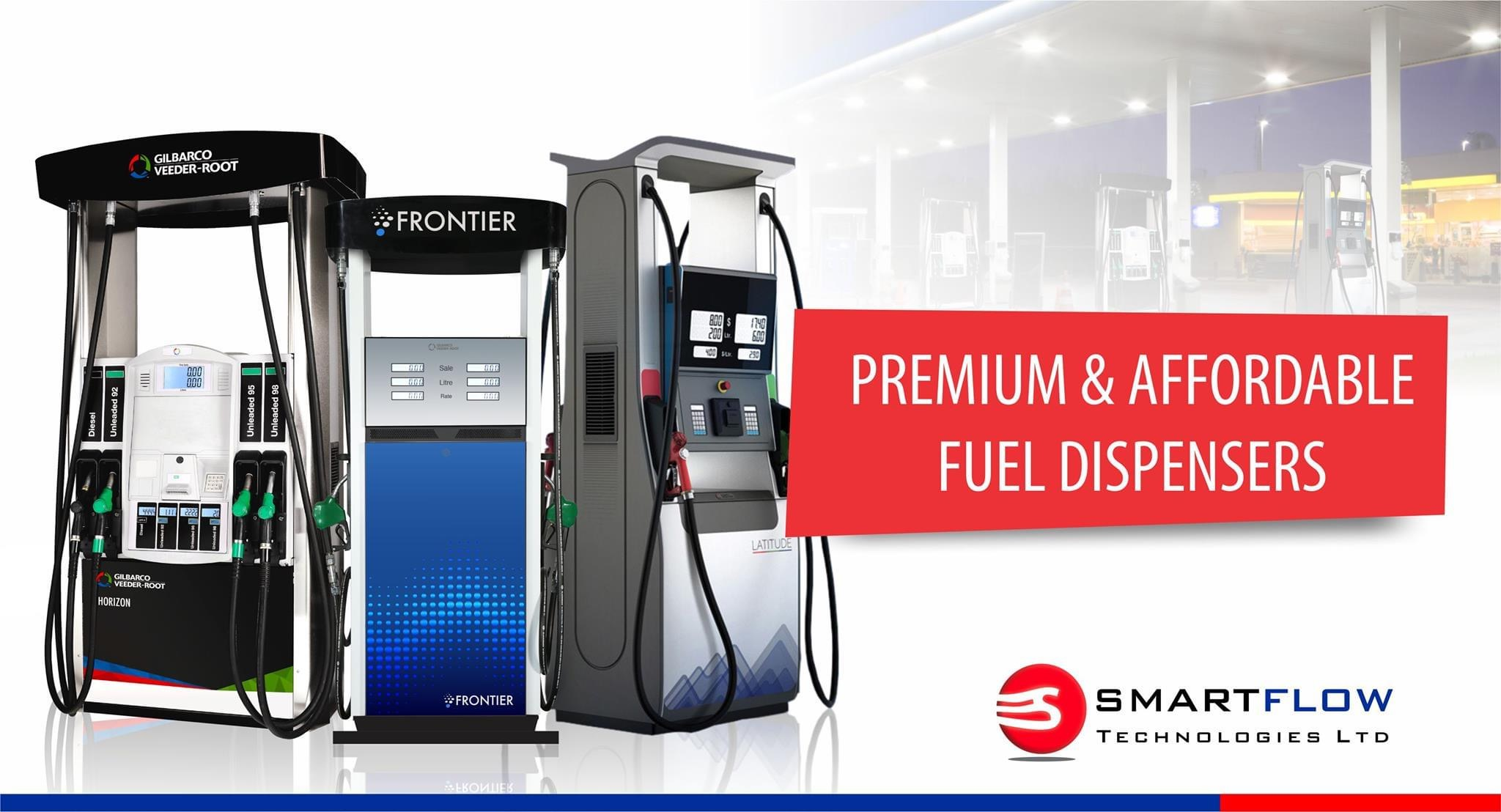 Image: smartflowtech.com
About Smatflow:
Smartflow Technologies is an engineering company that is involved in the supply, installation, and support of fueling (and non-fuel) systems and equipment. Since its establishment in 2009, Smartflow has deployed solutions and systems for numerous clients in various industries including Aviation, Agriculture, Banking, Cement, Food & Beverages, Logistics, Oil & Gas, and the Transportation sector. Offering extensive flow and level automation solutions, Smartflow's 110+ strong team consists of dynamic professionals pooled together from different competencies with the sole aim to deliver outstanding results.

Their service offering is "driven by a deep sense of accountability and responsibility" as they uphold their core values of reliability, integrity, professionalism and excellence (smartflowtech.com, 2020) . The products and solutions which Smartflow supplies and installs in the industries they serve include: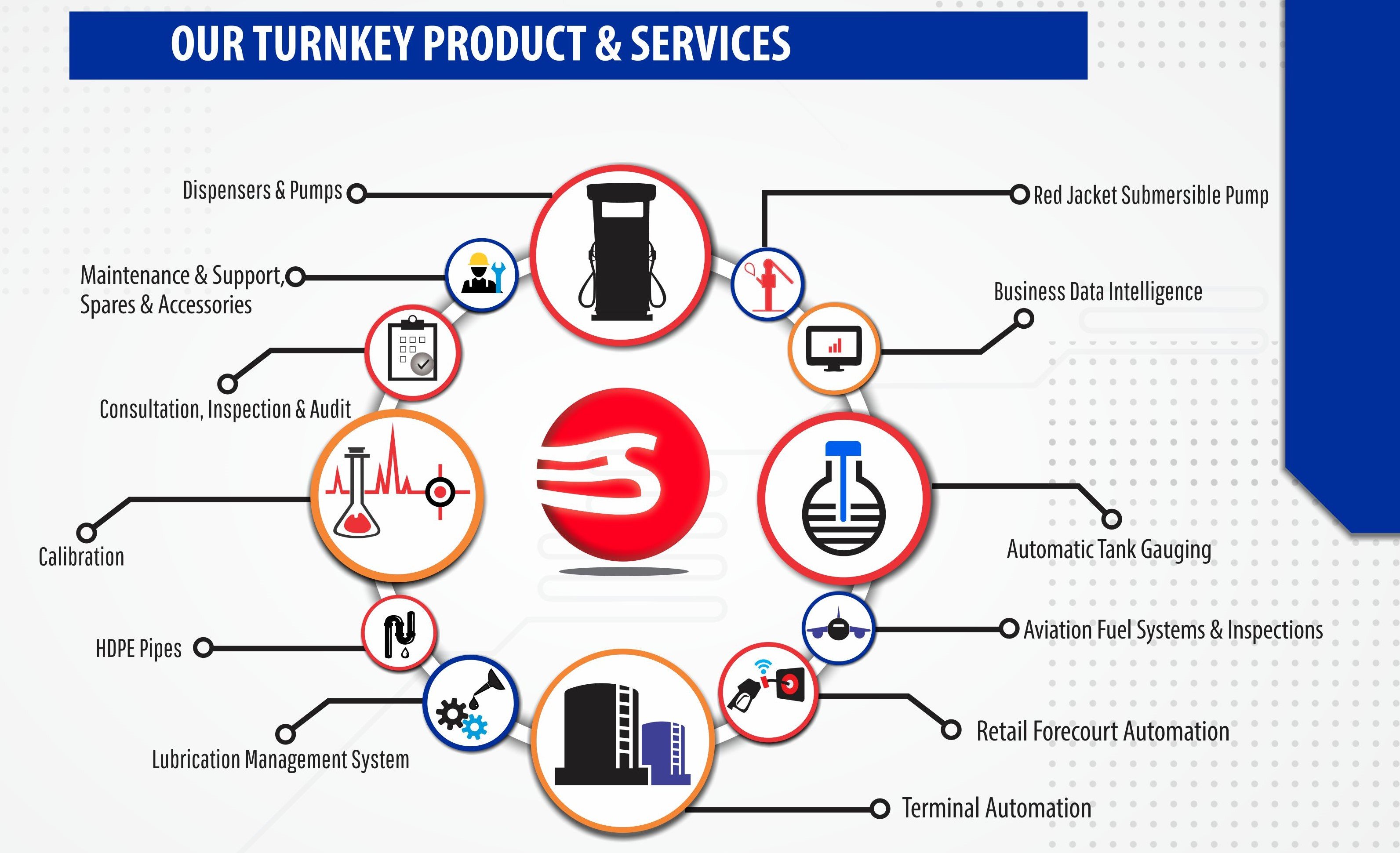 Award Winning Distributor: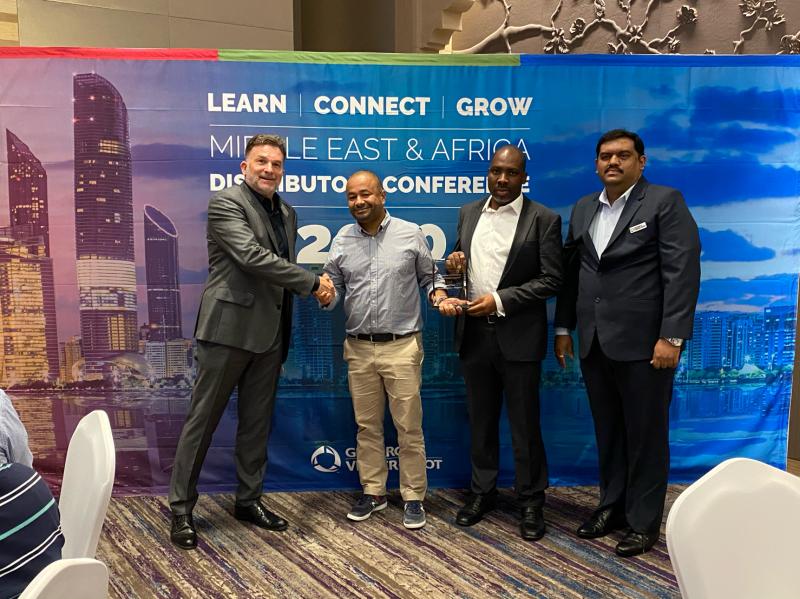 In 2019, Smartflow achieved outstanding year-on-year revenue growth for Red Jacket STP sales and consequently won the Outstanding Red Jacket Sales Award for North-West Africa at the Gilbarco Veeder-Root Middle East and Africa Distributors Conference 2020.

They also successfully took the lead in their region in launching the new Latitude in Nigeria, and subsequently won the Outstanding New Product Launch for MENA award as well. Not only has Smartflow demonstrated outstanding year-on-year growth for Gilbarco products and services within their region, but their versatility and adaptability in being able to take up new challenges compliments their unwavering commitment to "building better business".

With a full understanding of the operations, practices, and nuances of the downstream sub-sector, they have successively carried qualitative and quantitative value for several clients. From forecourt automation to underground tank level and product integrity monitoring, Smartflow's services and solutions help downstream oil and gas players maximise return on investment.
Charitable Initiatives:
Earlire this year, Smartflow's corporate citizenship took center stage as the sponsor of Smaller World 2020, a charity fundraising event for underprivileged children in Nigeria. Smaller World is part of the IWOC (International Women's Organisation for Charity) who hosts the yearly "Small World" event, which grew out of a desire to give children that cannot attend the main event, an opportunity to contribute to the Small World Objective of raising funds for underprivileged Nigerian children, by performing on stage for a large audience.
Smartflow Contact Information:

+234 8125 120 366 / +234 7015 825 689

info@smartflowtech.com
https://www.smartflowtech.com/

http://facebook.com/smartflowtechltd/

https://www.linkedin.com/company/smartflow-technologies-ltd/

Smartflow Head Office | Plot E | Ikosii Road | Oregun | Ikeja | Lagos | Nigeria. Please visit www.smartflowtech.com for a full list of regional branches.
Smartflow Profile Video: