Home to several UNESCO World Heritage sites, Tanzania offers diverse landscapes, boasts the continent's highest mountain, Kilimanjaro, and has consistently delivered high economic growth over the past decade with an average of 6% to 7% per year. Tanzania's booming mobile money market is one of the largest in the world, transacting half of the country's GDP in 2017 (US$ 27.1 billion) through 49.1 million mobile money accounts, and a projected CAGR of 16% (US$ 92 million) by 2025.
With low rates of inflation and a promising tourism industry, Tanzania hosts the East African Community (EAC) headquarters and... the largest tanzanite stones ever recorded. Another gem in the country is the Gilbarco Veeder-Root's Tanzanian distributor, Simba Logistic and Equipment Supply (SLES).
About Simba Logistic and Equipment Supply:
Established in 2006 in Dar Es Salaam, SLES combines world-class technical logistics knowledge with homegrown expertise of the Tanzanian fuel management industry to offer an unparalleled range of fueling solution offerings across the country. Forming part of Simba Oil Company, SLES provides fueling, warehousing, clearing and forwarding, and distribution solutions with a strong focus on customer value, reliability, and satisfaction. Their unwavering commitment to safety, quality, and constant innovation has positioned SLES as a leader in the Tanzanian fuel management systems market. SLES' expanded offering includes a network of their own branded gas stations, Simba Oil, as well as fuel supply and distribution.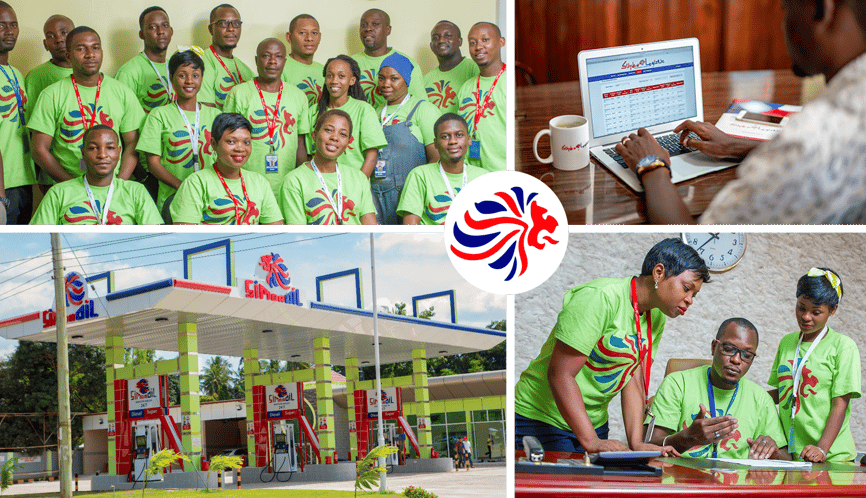 Outstanding Dispenser Sales Award:
In 2019, SLES won the Outstanding Dispenser Sales Award at the Gilbarco Veeder-Root Middle East and Africa Distributors Conference 2020 for exceptional year-on-year revenue growth in the sale of pumps and dispensers in their region. Not only is SLES considered a leader in the market, but their "relentless pursuit of excellence" underpins their continuous improvement culture that encourages innovation and creativity.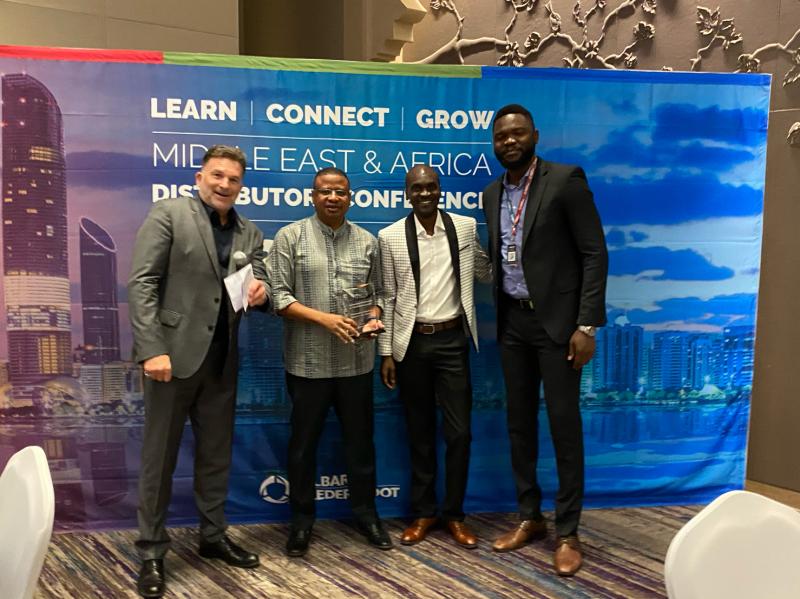 Simba Logistic Contact Information:

+255 677 222 600

info@simbalogistic.com

www.simbalogistic.com/

https://www.facebook.com/simbalogistic/
Headquarters | Siwa Road | Plot 71 | Mikocheni Industrial Area | Dar Es Salaam | Tanzania
Interested in Gilbarco Veeder-Root products and services? Contact Simba Logistic and Equipment Supply today.