Integrated fuel, fleet and asset reporting
Accurate, reliable, relevant and near real-time reporting is a critical success factor in delivering true value to our customers. dataFLEX360 is Gilbarco Veeder-Root's integrated fuel, fleet and asset reporting platform, providing easy to use dashboards for all your commercial and industrial fuel management reporting needs.
Prevents theft and records any variations, notifying users.
Fully automated processes eliminate human intervention.
Integrates data from varied sources.
Provides visibility of stock in tank and deliveries.
Provides industry leading reconciliation, allowing consignment stock models.
Easy to use, getting info is intuitive, exporting is key.
Single view. Across all your sites.
Integrating fuel, fleet, production and other external data to create a "single pane of glass" view across the operation, dataFLEX360 provides for proactive corrective measures to reduce complex reporting environment with user-definable dashboards that allow for ease of use.
The core foundation of dataFLEX360 is reconciliation, ensuring solution accuracy with integrated dashboard widgets to incorporate data from various sources. Easily view and manage your mining wet stock, site and fleet operational data for your mining, home-base or depot site.
Use of the Gilbarco Veeder-Root Fuel Management System results in a 28% reduction in fuel usage for Open Cast Platinum Mine.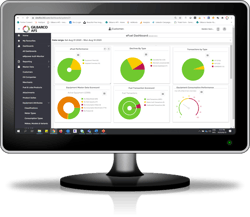 Integrated Dashboards
Easy to use, graphical representation of data with summary to detail functionality
Combine fuel, fleet, production and other external data to create a simple management overview
Reduce complex reporting requirements
Highlight important operational data
Manage exceptions easily from a single dashboard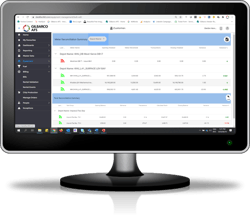 Reconciliation
Core foundation of dataFLEX360 is reconciliation, ensuring solution accuracy
Losses and abuse is identified early
Corrective actions highlighted and implemented
Exceptions drive targeted preventative maintenance
Reduces burden on customer to manage the solution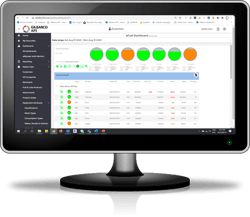 Fuel Stock Management
Immediate update of tank alarms to control and monitor multiple products and multiple sites with hourly updates on tank levels.
Centralised control of product can be achieved
Set warning levels and delivery levels
Alarms managed centrally, reducing risk
Water content monitored preventing engine damage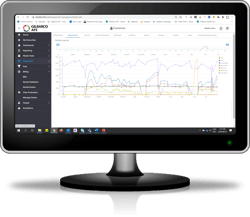 Preventative Maintenance
Multiple modules such as Preventative Maintenance, Inspections and Events
Single solution meets all fuel & fleet requirements
Easy to use interface combines relevant data for ease of reference
Compare data from various systems to determine trends and highlight exceptions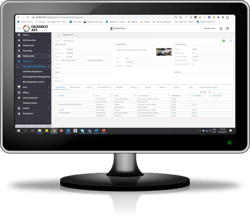 Automated Delivery Control
Reduced solution total cost of ownership through utilisation of existing OEM technologies and data streams
Pay only for product received
Independent validation of OilCo bill
Eliminate product losses through temperature
Allows for unattended delivery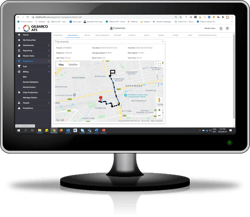 Fleet Functionality
Pair with AccuTrip+ for accurate vehicle readings independent of vehicle factors, allowing remote resetting to align to vehicle actuals.
Accurate operating hours, including idle hours and active hours
Shift start and end readings
Trip start and end readings
SARS compliant trip log reporting with geo-zone compliance
Complete control of your industrial and mining fuel operation
Gilbarco Veeder-Root's Industrial and Mining Fuel Management Solutions provide expanded, end-to-end coverage of fuel operations at industrial or mining sites, from the tank, dispenser, bowser or tanker truck to the head office. Our tailored solutions provide fleet and site managers with the power and flexibility to manage their sites, control distribution, monitor fuel levels and report accurately at multiple sites and fleets from one central point.